Fancy Folds Design Team Blog
Thanks for hopping over to me form the amazing Aude in France....... Well at the beginning of the week I had NO idea I would be doing this BLOGHOP in Level 4 Lockdown! This was a huge shock for us here in New Zealand as we have been living "normally" as no covid in the community for almost a year! .....Taking positives from this experience I got to spend more time on this months Fancy Fold Card..... and I LOVE it!!!
This month the Fancy Folds Team had the challenge of creating the "Tower" Card....Its was fun as I have never made this type of card before...it has LOADS of potential!
Such an 'eye catching' card .... I know it will be gratefully received. I wanted to use some of the new FREE Saleabration products...and couldnt go past the SALEABRATION "Be Dazzling" Cardstock .... reminds me of a 70's Disco! I added some Iso Alcohol to some Bermuda Bay ink and went on a 'spritzing' frenzy hahahah Love the results.
Join me on Tuesday 24th August ... On my Facebook page for my regular "Tuesday Tech Talk" at 7.30pm (NZT) and I will demonstrate how to create this fab fold.... Click the button below to find me on facebook.
Well I hope you like my 'Tower' Card...loads of fun as always and so great to be a part of this talented fancy Folds Design Team..... Head over to visit the wonderful Gina in the UK ... Just click this 'next blog' button ...Thanks for visiting
Feel free to look around this website and contact me if you have any questions..... Kia Kaha
Welcome...Thank you for visiting my blog. This month the Fancy Folds Team had the fun challenge of creating cards using the "TWIST'n'POP" Fold. I have loved this fun fold for a couple of years now.....and the reciever of the card is always in aww!
I have been using so much DSP (Designer Series Paper) lately because Stampin' Up! have had a DSP SALE this month,,,,and I have purchased a few packs of "Bloom Where Youre Planted" #155696 .... The images on the DSP are perfect for creating backgrounds and to fussy cut as a focal point.
To create the "TWIST'n'POP" mechanism you will find loads of tutorials on YOUTUBE. Click the button to watch a great Tutorial from UK Demonstrator Terri Pocock - Stampin' Magic
Thank you so much for "hopping" along with the Fancy Folds Team .... Click this button to visit the next Blog.... The amazing Gina from the UK.
See you next month..... Happy Crafting!
I'm back! Due to a crazy schedule in March I had to miss the March bloghop.....but there was no way I was missing another month. The April "FANCY FOLD" is the "Wiper Card" ...These are so fun and I have made plenty over my crafty years. You have hopefully hopped your way here from the very talented Aude Barbara in France..... you have now landed with me (Fiona) here in the beautiful
'Aotearoa'
,(New Zealand)......
Kia ora
.(Hello) *Words in bold and underlined are
Te Reo Maori
, the indigenous language of New Zealand.
The "wiper card" is about a pop-up surprise when the card is pulled from the side. I have used the amazing stamp set "Freinds are like Seashells" and I'm so pleased it is carrying over to the new 2021 -2022 Stampin' Up! Annual Catalogue. I used this set back in January's bloghop.....Got to have a favourite stamp set and at the moment this is mine...let me know, whats your favourite set? I have also sneaked in some exciting new products on my card, can you spot them???? I will point them out below....
The "Evening Evergreen" (yes a new In-Colour) seaweed is made using a new product called In Colour Shimmer Vellum....and its simply GORGEOUS!!!!! I have also used the new "Tailormade Tags" dies for the sentiment on the front of the card. I have used the retiring colour Seaside spray for the card base. The background is the co-ordinating DSP (Designer Series Paper).....lots of stamping, colouring with blends and fussy cutting the shells for the front. My "TOP TIP" is to use SU window sheets for the actual 'wiper' then it looks like your pieces are truly floating.
I have made this card loads of times... but heres a you tube video from Frenchie you can follow to create your own 'wiper' card. https://www.youtube.com/watch?v=qLwqRx0l5aY
So now its time farewell New Zealand and head to the wonderful Gina Connor in the UK. Simply click the next button below......ENJOY!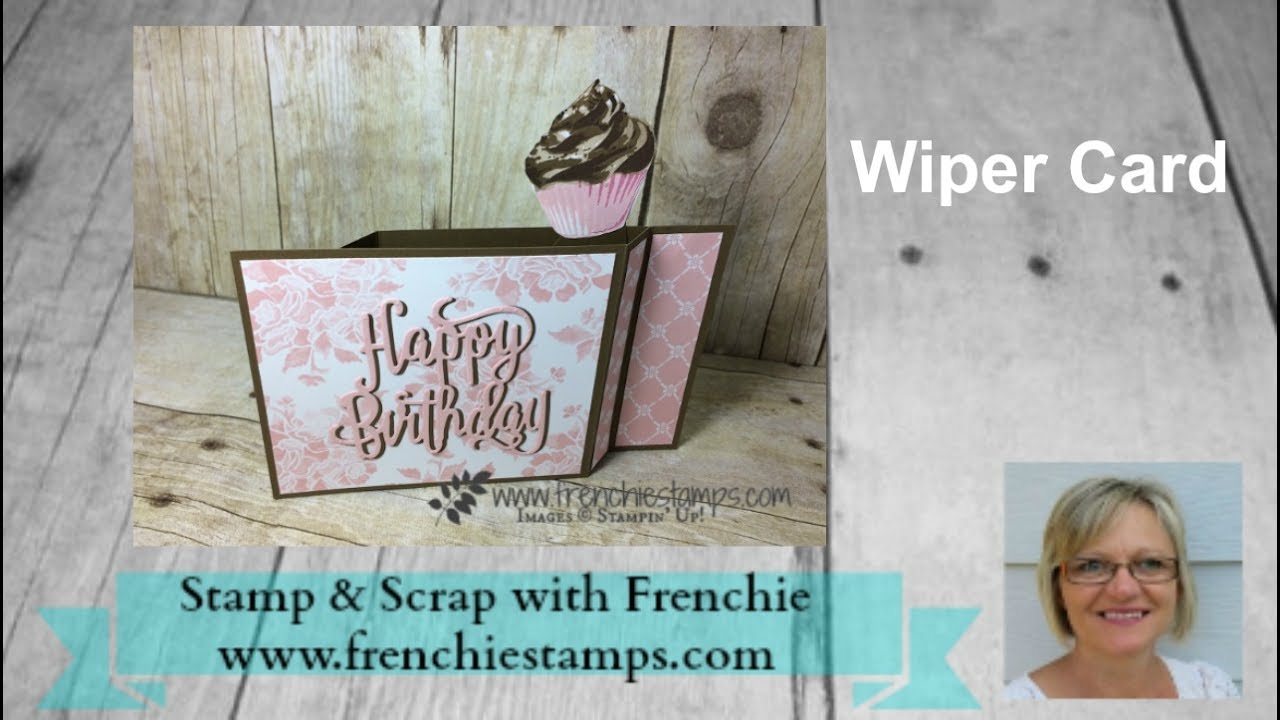 February.... The month of "LOVE" I love doing the "Fancy Folds Bloghop" .... This month the challenge was the 'Pop-Up Step Panel' Card. I had never made one of these cards before so it was awesome to create something completely new! I hope you enjoy my 'version' of this card.
Heres a list of the supplies I have used.

FINE ART FLORAL DSP

GOLDEN GARDEN SPECIALTY ACETATE

GILDED GEMS

NIGHT OF NAVY CARDSTOCK and some GOLD FOIL.
Please be sure to follow the blog hop around the world.....its a fabulous team I get to create with every month. ENJOY! Thanks for taking the time to visit my site.
Click the 'next' button above to take you to the amazing Gina Connor in the UK https://www.emeraldkreations.co.uk
From Aude in France to me here in New Zealand! Welcome or as we say here in New Zealand kia Ora! Exciting to be BLOG HOPPING again! This time it's the
"Two Fold Panel Card"
.... GREAT CARD!!! So easy yet looks like the most intricate card ever! HAHAHA The recipient will be very happy :) I will attach a video tutorial at the end of the blog if you want to try this fun fold.
So happy with how my card turned out. I was hesitant on using the "Sand & Sea Suite", but geeze I'm jolly glad I did!!! The latest Stampin' Up! Mini Catalogue is filled with AMAZING products but head to page 41 to see all the items I have used.
I hope you liked my card and the fold is so easy you have to give it a go..... If you create a card be sure to post it with the #fancyfold so I can check it out. The next stop on the blog is the AWESOME Gina from the UK, simply click the
"next"
button ... ENJOY!
To create this fun fold check out this YouTube Video... click the button below....
To see all the cards I have created while on the "FNACY FOLDS DESIGN TEAM" ... simply keep scrolling down.... and if you have any questions feel free to contact me.
Happy New Year!!!
I think so many people are pleased to look forward to this coming year.....I've set goals, planned a very large "To Do" list and most importantly set dates aside to craft with friends! So with that in mind, I really enjoy doing this monthly bloghop with the FANCY FOLDS TEAM! This month the fold is called "SURPRISE WINDOW TRI FOLD" .... it has the wee element of surprise with a larger image hiding behind the smaller window.
I just had to use something "NEW"! The famous Stampin' Up! Sale-a-Bration" promotion starts on January 5th and I love this stamp set 'A Touch of Ink' ... this set can be yours for FREE with a qualifing order. I also thought it was time to get out some "Purple Posy"...it's not a colour I use very often..... but I'm so in love with it now! The little bow is actually from a Christmas Gift I got and I just cant throw away ribbons and bows from presents... recycling at its best! Inks I have used are ...
Butterfly
= Gorgeous Grape & Purple Posy
Leaves
= Mint Macaron & Just Jade
Flower
= Balmy Blue & Misty Moonlight The dies used to create the frame on the window are "Hippo&Friends" #153585
I encourage to you to "HOP" along with us .... be sure to follow the BLOGHOP to the end and feel free to let everyone know how creative they are. Take care and I will be back next month.
Hop Order:
Nadine Schweda (Germany)
Fiona Carson (New Zealand)
Mary Ann Rossiter (United States)
Astrid Hofmann (Austria)
Stephanie Nash (Canada)
Miranda Mols-Heidnrath (Netherlands)
Teresa Milke-Steinman (Canada)
Simply click this "NEXT" button to take you to the AMAZING Mary Ann Rossiter from USA.
NOVEMBER?!?!?!?!?
Really???? Hahahaha I sadly missed the October Blog Hop but there was no way I would miss this month! Our 'Fancy Fold' challenge this month is an "Easel Accordian Fold"! WOWSERS! It was a challenge for sure..... I thought about doing a Christmas card but have to admit I am all christmas carded out!!! So with my brothers birthdat coming up in January I decided to make this card for him...(Dont worry he nevers looks at my blog haha)...Using the Garage Gears Dies and Garage Stamp set I created this kool card for him.
Geared Up Garage #148590 $44 NZD Garage Gears Dies #151812 $69 NZD
I used Soft Suede and Sahara Sand card stock..... and the AMAZING 'World of Good' Designer Series paper #152491 to give it the 'grunge' look. The gears and car are die cut from Stampin' Up!s Copper Foil Sheets #142020 ... NOTE: When stampin on foil you need to use StazOn #101406.
I'm hopeful this card will make my little brother smile... I may have to attach it to an amazing gift! Using the Window Sheets (acertate) was a fab way to give this card extra interest. Please have a go at creating your own 'easel accordian fold' .... Have fun and be sure to follow the 'BLOG' around the WORLD!
I hope you enjoyed my 'take' on this fancy fold...now be prepared to be blown away by the amazing Gina .... Click 'next blog' below and be inspired!
Please feel free to follow me on FaceBook.... details below.
As I work on this BLOG for August I think about whats happening around the world....Here in New Zealand we assumed we had a tight control on Covid-19, 102 days with NO Covid in the community ...BUT as of yesterday we are back into Level 2 Lockdown! I am still grateful we are in a better position then other parts of the world....Kia Kaha New Zealand we have got this! So the main thing that gets me through all these uncertain times is ... CRAFTING!!! Thank goodness for my Stampin' Up! Business, my fellow crafters and my Fancy Folds BLOG HOP! August's FANCY FOLD is the amazing "Star Fold"....prior to this challenge I have never made a Star Fold Card. What a FABULOUS FOLD!!!! Absolutley love it, and I hope you do to.
I've gone "large" ... using a 12" x 12" cardstock.....find the center and measure from bottom corners to the center ... this give you an equal sided triangle. Make a template first so you become familiar with the process.
Select your choice of DSP (Designer Series Paper) and cut a smaller triangle...I made an 11" triangle. You will then cut this down to decorate your cardstock star. I have used the gorgeous new "Gilded Autumn Specialty DSP" #153520 from the Mini Holiday catalogue. I did all my "marks" on the back.
With any project the decorating is the fun part.... I have kept this simple, but cant wait to go wild on a Christmas version... I will post these creations on my Facebook page later in the month. https://www.facebook.com/feefeestampin
Thank you for stopping by....I hope you give this "Fancy Fold" a go... the result really is amazing! Speaking of AMAZING...head to Gina for her 'Star Card' by clicking the button below... See you next month
WOW!!! Its June already?? For me here in New Zealand this means the middle of winter...with the shortest day approaching we know the weather will now start to get better. Thank you for joining in on the BLOG HOP! This month is the "Corner Fold" Great fun twist on a normal card front...simply just fold the front right hand corner down! Simple yet so effective!
I have used the awesome new Stamp Set 'Birds and Branches' (on page 120 of the new annual catalogue) with coordinating dies 'Birds and More' ... just so super CUTE! Also with stunning new "In-Colours" now available I had to use the Cinnimon Cider!
While I am using this very basic website platform I am unable to add alot of content. I'm learning how to use an all new site and fingers crossed I have it all sorted by next month...so Thank you for your paitence I really appreciate it. Be sure to follow the blog.....Click the 'next' button and this will get you to the next site...Have a go at this fun fold.
Hello and welcome! Hopefully you have hopped here from the very talented Aude Barbara in France ... This month has seen a few changes on how I go about running my Stampin' Up! business. With the awesome support of my team and customers I'm proud to annouce I have earned my third Incentive Trip! Life with Covid-19 has been challenging but also brought out the best in me. I have also had to start another website as my 'el cheapo' site was hacked :( ... But I will see how this goes and I hope you like it.
May is all about the 'Double Easel Card' ... A fab Fancy Fold with the potential for any creation. I do like to go off in loads of directions so I had fun with this fold.... heat embosing...die cutting with gold foil...fussy cutting...using blends...creating little panels...playing with metalic thread... oh it was just heaven!
I love the Tropical Oasis Suite!!! I was supposed to be heading off to Maui in July...but alas no. So playing with this gorgeous suite is the next best thing! I have used Soft Suede and Crumb Cake cardstock ... The DSP from the suite and fussy cut all the beautiful tropical flowers.
Here in New Zealand we have entered Level 2 , this means we can go back to the shops but practise social distancing. I'm still unable to hold Face-to-Face classes so be sure to follow me on social media (click icons at the bottom of the page) for some fun crafting projects ... Take Care, and Stay Safe! I hope you have enjoyed my little bit of tropical oasis....be sure to continue on the bolghop...next up is the amazing Gina Connor from the UK ... simply click the button below....ENJOY!